Police in Kampala City spent the better part of Wednesday afternoon in running battles with Ugandans who were demonstrating against the controversial mobile Money and Social Media tax.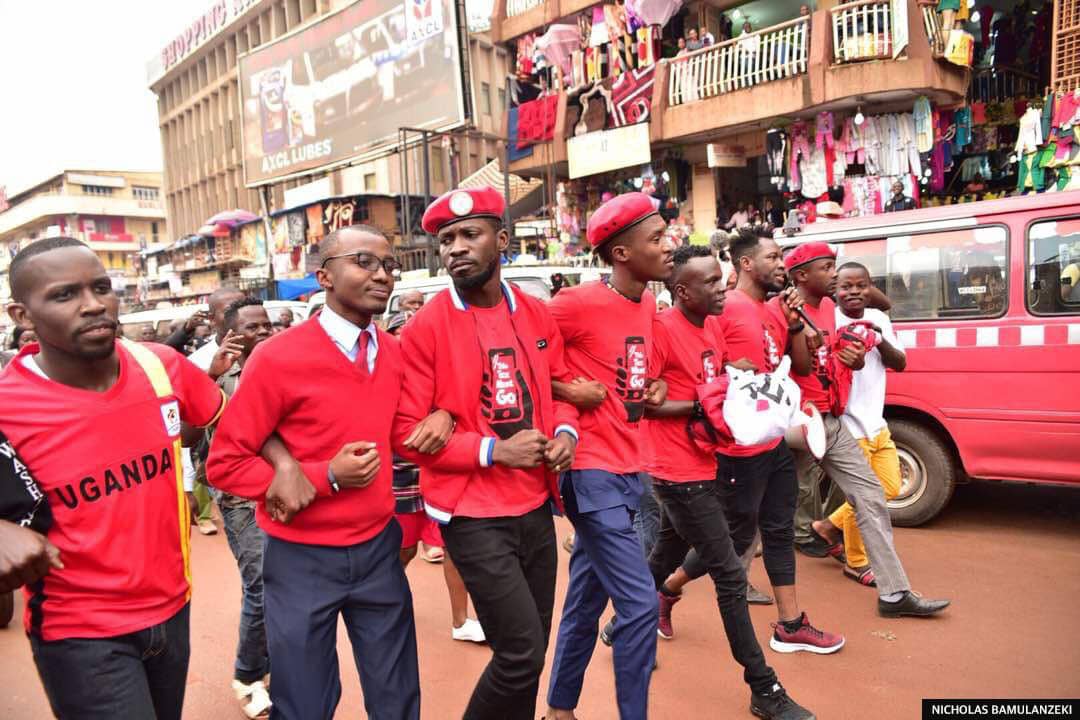 Police used live bullets and teargas to break up the demonstrating crowd which had paralysed parts of Kampala- bringing business to a standstill.
Wednesday's rally was led by singer and Kyandodo East Legislator Bobi Wine who was joined by journalists, comedians, politicians, business community as well as ordinary Ugandans.
The protesters were marching to Parliament to express their dissatisfaction with the new taxes which have been widely condemned since they came into force on July 1, 2018.
"Teargas was fired and some live ammunition was fired into the air to disperse the crowd," police spokesman Luke Owoyesigire told the Press on Wednesday adding that "during the unlawful procession officers had to act. Some of our officers were assaulted."
During the demonstration, Bobi Wine told the Police that they were not fighting with them but fighting for them, their mothers and children.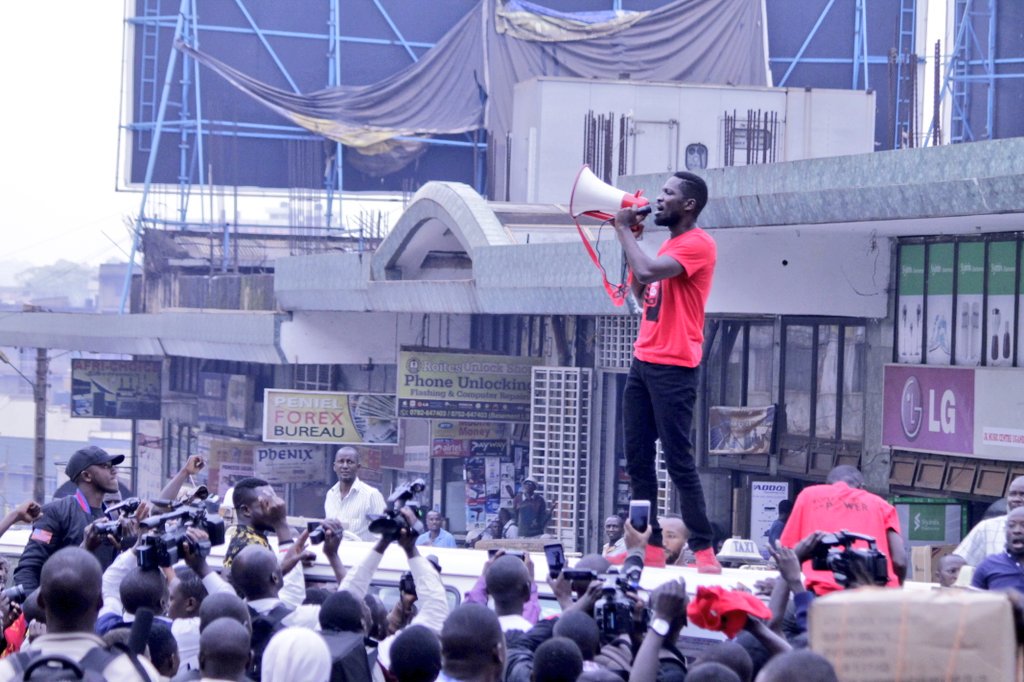 ews
One of the protest organisers Raymond Mujuni- a Journalist with NBS Television in Kampala however criticized police action. "We set out to show our displeasure at the social media and mobile money taxes. We had informed the police of our intention to march and so we are dismayed at the use of brute force and live ammunition to break up a peaceful protest," he said.
Following the Wednesday happenings, Ugandans took to social media to have a say on the matters at hand.
…there's no amount of bullets, teargas or arrests that will stop us. Some of our colleagues have been beaten up and others arrested. They must be freed for they have nothing against the police but rather the terrible tax.#PEOPLEPOWER_OURPOWER #ThisTaxMustGo pic.twitter.com/cxgo0No7EF

— BOBI WINE (@HEBobiwine) July 11, 2018
As a Christian, I know that I should give to Caesar what belongs to Caesar, but Caesar ought to account for whatever I give to him & put it to good use. Imperatively, when Caesar puts in place bad tax laws, I'm duty bound to reject them as a Citizen!#ThisTaxMustGo

— Joel Ssenyonyi (@JoelSsenyonyi) July 5, 2018
We don't say it out of malice that officers from CPS used live ammunition to disperse a lawful protest, here is evidence #ThisTaxMustGo pic.twitter.com/tpD9692lUv

— Mujuni Raymond (@qataharraymond) July 11, 2018