What to expect in cinema 2016
By Agatha Muhaise
If anything 2016 is going to be a very eventful year in cinema. Well if you ask me it won't beat 2015. Because a combination of Mission Impossible, Rogue Nation that never disappoints on sci-fi, Avengers, Age of Utronwith a brand new character and a teaser of Captain America tempting to be worthy of Thor's hammer. Top that with Spectre, MadMax, Furious 7, Fantastic 4, Hunger Games and Star wars, the list is endless. But that is in the pasted and 2016 is also showing some promising releases.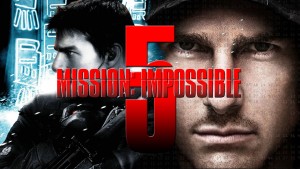 London Has Fallen
Is you loved Olympus has fallen, then you will also love this one. Allow me to call it a bonus for the hangover the first one left its fans with. The British Prime Minister passes away under mysterious circumstances and all leaders of the Western world must attend his funeral. But what starts out as the most protected event on earth, turns into a deadly plot to kill the world's most powerful leaders. The President of the United States, his formidable secret service head and a British MI-6 agent who trusts no one are the only people that have any hope of stopping it.
London has Fallen is already in Cinema. It comes off as a clique because we have seen most of the action and the story is a bit predictable. But if you are looking for action this is a movie for you.
Batman VS Super Man, Dawn of Justice
Two of our favorite superheroes come head to head.Following his titanic struggle against General Zod, Metropolis has been razed to the ground and Superman is the most controversial figure in the world. According to  Bruce Wayne, Superman is clearly a danger to society with such a reckless power left ungoverned, and so he tries to right Superman's wrongs. The rivalry between them is furious, fueled by bitterness and vengeance, and nothing can dissuade them from waging this war. However, a dark new threat arises in the form of a third man: one who has a power greater than either of them to endanger the world and cause total destruction!
Boy have we waited for this movie it feels like forever, but it is finally on the screens. Much as we like to see our superheroes defeat bad guys, it usually crosses our minds who could be stronger than who. But for spoiler alert's seek if you ask me who was stronger I pick Wonder Woman….  Am all for girl power.
Divergent, Allegaint
If you have been falling the Divergent Series you know this is the third part. Insurgent left us on a cliff hanger when Trice has finally defeated the Alliance with a shocking revelation.But she must escape with Four and go beyond the wall enclosing Chicago. For the first time ever, they will leave the only city and family they have ever known. Once outside, old discoveries are quickly rendered meaningless with the revelation of shocking new truths. Tris and Four must quickly decide who they can trust as a ruthless battle ignites beyond the walls of Chicago which threatens all of humanity.
The story is really good but the fact that Tris still has to choose between Courage and Allegiance is becoming old. But still the action doesn't disappoint one bit.
Captain America, Civil war
After another incident involving the Avengers results in collateral damage, political pressure mounts to install a system of accountability, headed by a governing body to oversee and direct the team. The new status quo fractures the Avengers, resulting in two camps, one led by Steve Rogers and his desire for the Avengers to remain free to defend humanity without government interference, and the other following Tony Stark's surprising decision to support government oversight and accountability.
Is it just me, or does everyone notice Iron Man is the one always making the decisions that get everyone into trouble? But we still never grow bored of the Avengers and their drama, and early May we will be getting more of this action.
X-Men, TheApocalypse
The first mutant ever in existence is risen from the dead and since the dawn of civilization, he was worshiped as a god. He amassed the powers of many other mutants, becoming immortal and invincible. And he is disillusioned with the world as he finds it and recruits a team of powerful mutants, including a disheartened Magneto, to cleanse mankind and create a new world order, over which he will reign. As the fate of the Earth hangs in the balance, Raven with the help of Professor X must lead a team of young X-Men to stop their greatest nemesis and save mankind from complete destruction.
I am particularly excited about this one, it has been always X-Men against Magneto's latest recruits and we were starting to see them as if they are equals. But let's see how they measure up to a god. It will be coming out late May.
There is more and more action we expect this year including The Huntsman in the winter war, Angry Birds, Independence Day is also dropping another story and of cause Ice Age 5 will also be released this year.