Kira Road Police is holding a one Jeff Kalanzi a resident of Mutundwe- a Kampala City suburb for allegedly driving a vehicle with forged number plates and other offences.
The 37-year-old is also accused of impersonation, extortion and being in possession of government stores.
According to Kampala Metropolitan Police, the suspect was arrested driving a Mark II vehicle with number plate marked as 'M7 2040' and appeared clad in a UPDF attire and a fake walkie talkie.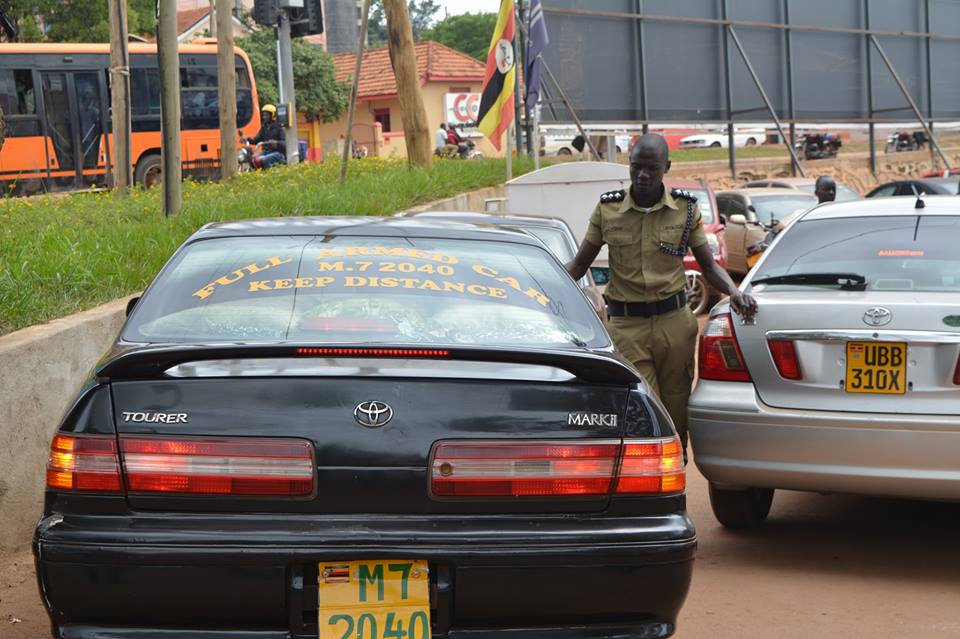 Two weeks ago, Kalanzi is said to have conned a one Ambrose Mworozi of two million Uganda Shillings as facilitation to get an appointment with the NRM party Secretary General Justine Lumumba- a promise he never fulfilled.
Kalanzi always introduced himself as a worker at the NRM Secretariat and a Personal Assistant to the Lumumba.
According to Police, Kalanzi is currently detained at Kira Road Police Station and will be charged in courts of law.