Mbarara City is a largely peaceful, safe and secure place. However, pockets of crime mongers still exist. These specialize in conning people of their hard-earned cash, pick-pocketing, way-laying people along the different roads especially at night and breaking into people's houses. It is not surprising that even at Police, these areas appear in majority of the cases reported.
Today, Mbarara News looks at the crime hotspots in and around the City of 'Milk and Honey'. While traveling in these areas or if you live in these places, you ought to take extra caution to safe guard your life and property.
Baghdad Area
It is one of the most popular areas in Mbarara Municipality. This River Rwizi neighborhood in Kakoba Division has made a name for wrong reasons. It is one of the most feared areas in town because of its crime rate. Home to most 'Ghetto' youth, Baghdad is one area where residents cannot be sure that they will wake up and find their houses and property safe. If security was good, this place would now be much more developed like its neighboring areas of Lugazi and Katete.
University Villages or neighborhoods
We are talking of places like Kasingenge, TASO Village, Nyakiizi and Tank Hill area. Because of the students community, these areas attract criminal elements. To the relief of the thousands who stay in these areas because of the proximity to the Universities, these criminals specialize in petty crime like stealing clothes, shoes left outside the rooms, breaking into hostels and rooms plus at time high-jacking people traveling in the evening hours especially after 10PM.
Kijungu- Kisenyi Area
Arguably the most populous stretch in Mbarara City with largely low-income earners. Just like in many other cities, such places tend to be a safe haven for criminals. All sorts of criminal activities are present in this area and utmost vigilance is needed to stay or walk in this place especially at night. The same applies to areas like Omukajogo and Kiswahili area.
Golf Course
This place is dangerous at night. This is mainly because it is a lonely and isolated- long stretch of land. Wrong elements are said to prefer this place so that "they sort themselves' with their victim.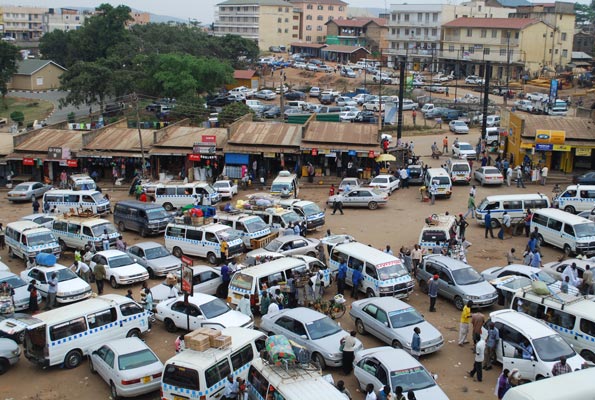 Mbaguta Street, taxi and Bus park area
The High day population in these areas, also attracts criminal elements. Those claiming to have 'picked' Gold that was misplaced by the 'whiteman' have made this stretch their operation area. They are mainly targeting the unsuspecting new people in town who come to this area to get Taxis and buses to different destinations and for shopping.
Makenke- Rutagarama- Kakika road
This road starts from the Mbarara – Masaka Road at a point almost opposite the main UPDF Second Division Barracks gate and connects to different parts of Kakika division through places like Gatsby and trading centres like Rutagarama, Kanyankore among other areas. However, criminality on this road is too high. Residents say that using this road at night from as early as 8PM is too risky and this has got many people scared. For the majority of the people who use that road, going home early is a must and in an event that they are late, they opt to stay in town for a night.
Tataitwe- Mandela road
It is a short stretch of a road, very busy but dark and dangerous. Beyond 9PM, many people have lost property along this stretch especially as you approach the Kisenyi Road Junction or around the Mosque area.