Byaruhanga Nelson is the Director of the Buliisa Teenage Centre; a non-profit organisation that runs comprehensive outreach programs aimed at identifying young girls with interpersonal communication skills and trains them as peer educators who produce audio materials on Adolescent, Sexual and Reproductive Health,he is also the junior senator at Uganda Youth Senate(UYS).
In this interview, Byaruhanga who is the country representative of the Global Institute for Women Empowerment tells us more about his career.
Growing up, what did you think you were going to 'be' and what changed that?
Growing up I wanted a career in the Army and I also dreamed of being a Footballer. I don't think it is impossible, but growing up I have discovered other gifts.
Where did the idea to establish Buliisa Teenage Centre stem from?
When I had completed my secondary education, I worked with the German Foundation for World Population (DSW) as a trainer of trainers on sexual and reproductive health facilitation. I had an idea of starting a similar concept to grant young girls in my rural community an opportunity to learn from their peers about sexual and reproductive health.
Tell us what your role entails?
At Buliisa Teenage Centre, I am the director. My role entails working with a team of awesome gifted young girls on sexual and reproductive health education and here I give direction, I develop ideas, I promote the Teenage and look for help.
Who has been the biggest influence in your professional career?
There are three people who stand out. First is my mother who is my pillar of strength and prayer backup. Kate Peck, an Australian philanthropist who funds most of my initiatives. Dick Mullen from the UK is another support system. He will bring all sorts of ideas for me to explore and he just encourages me to believe in myself and in my dreams and work.
To date, what has been the highlight of your career?
Becoming the country representative of Global Institute for Women Empowerment is my biggest career highlight at the moment. I was also invited to attend the 2016 BRICS youth summit in India. But by some mistake, my ticket was not paid so I didn't go. There are other things I can't speak about at the moment.
What are some of the challenges you experienced during the course of establishing the Buliisa Teenage Centre? How did you overcome them?
One of the challenges included operating without funding. Government has not done enough for youth led initiatives, especially the ministry of gender in supporting reproductive health education. The second challenge is getting the parents and the leaders in my community to support us, and their girls to take the service we provide serious. Most parents think talking about sex is a taboo. So changing the mindsets of many people is a great challenge. Also, keeping our peer educators in the project is another difficulty because we have not been consistent to motivate them. So when they get better offers they are forced to take them.
What do you love most about your career?
I love that I have helped create a platform for young girls to learn from each other and share stories and experience on menstruation, sexual and reproductive health especially when such information is woefully denied in schools and homes. I also love watching young people coming in and growing into responsible citizens. This has inspired me to keep the Teenage doors open and based in rural Buliisa district.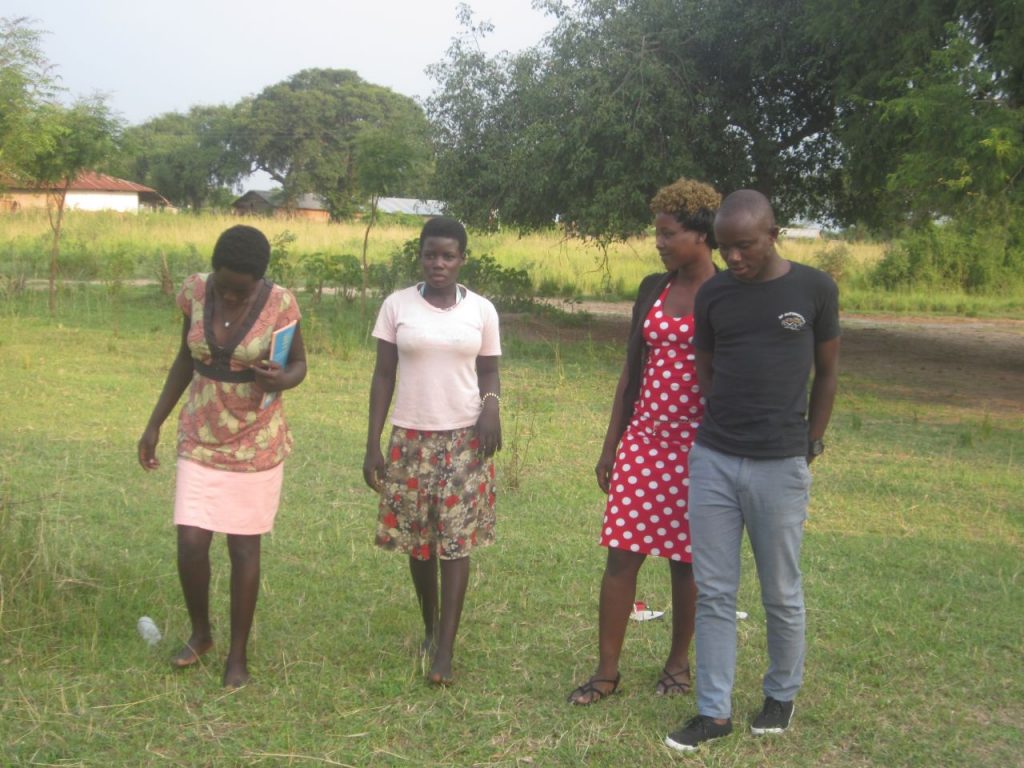 If you could do anything now; what would you do and why?
I'd love to travel around the continent and work with other rural communities in Africa and Uganda.
What keeps you motivated?
Making a difference in my community motivates me. Knowing that I'm the change I want to see motivates me.
Tell us about the best career advice you've been given?
Let your work speak for itself – from Guy ThomasPhD.
What advice do you have for other young entrepreneurs who'd like to follow in your footsteps?
Stand for something lest you fall for everything.
How do you measure success?
Success is building a legacy that will outlive your days on earth. It is being able to wake up every day and love what you do.
What's next for you?

Expanding the teenage programs countrywide; I want many young girls to have knowledge on sexual and reproductive health.