SCALIO: DAY OF SOLIDADO
Directed by Stefano Sollima, this movie is about the drug war on the US-Mexico border has escalated as the cartels have begun trafficking terrorists across the US border. To fight the war, federal agent Matt Graver re-teams with the mercurial Alejandro. Written by Taylor Sheridan, this movie has stars like Benicio Del Toro, Josh Brolin, Isabela Moner among others. IT IS 2 HOURS AND 2 MINUTES. Watch trailer here.
LEAVE NO TRACE
Another must watch movie this July. A father and his thirteen year-old daughter are living in an ideal existence in a vast urban park in Portland, Oregon, when a small mistake derails their lives forever. This 1 Hour and 49 Minutes movie was directed by Debra Granik and features stars like Thomasin Mckenzie, Ben Foster, Jeffery Rifflard and many others. View Trailer
ANT-MAN AND THE WASP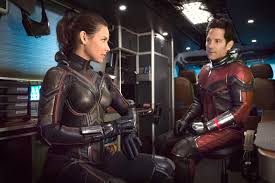 Directed by Peyton Reed, you will see stars like Paul Rudd, Evangeline Lilly, Micheal Pena and many others in this 1 hour and 58 minutes movie.
In this Action movie, As Scott Lang balances being both a Super Hero and a father, Hope van Dyne and Dr. Hank Pym present an urgent new mission that finds the Ant-Man fighting alongside The Wasp to uncover secrets from their past.
WHITNEY
This is documentary offers an in-depth look at the life and music of Whitney Houston. It is directed by Kevin Macdonald. It will be in the Cinemas in July. You donot have to miss this. Watch trailer..