Residents of Nyakayojo Division in Mbarara Municipality are living in fear following the escalation of criminality in the area. The criminals have in the last three months severely cut over 50 cattle in different farms allegedly using pangas and other items.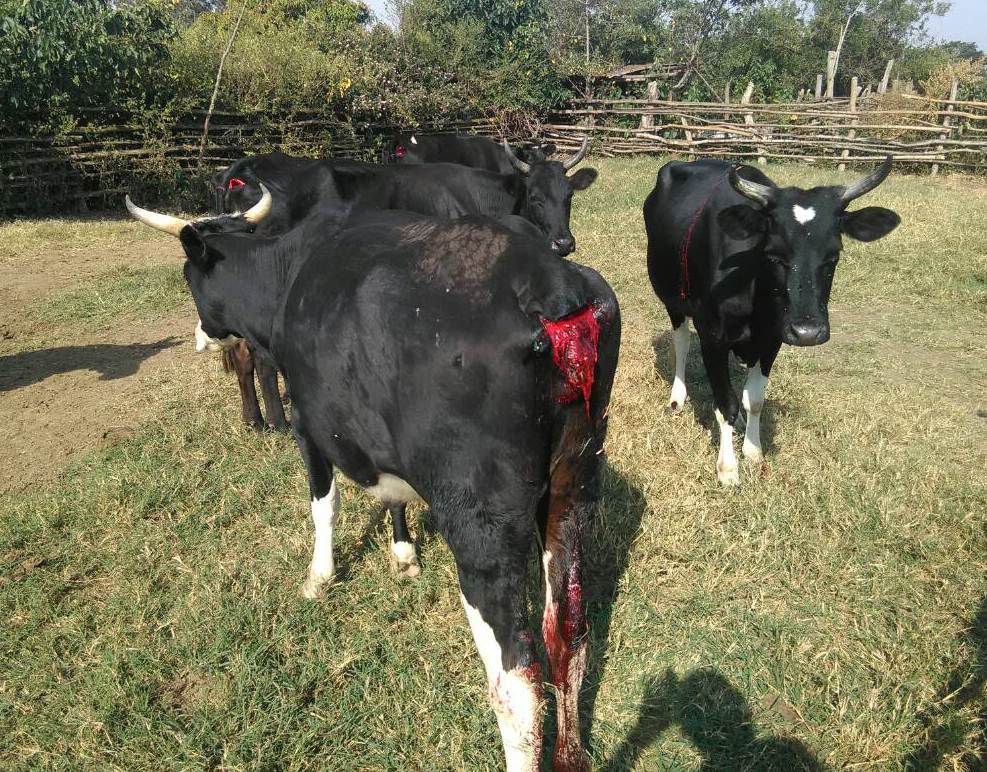 The most affected is Rukindo Ward where people are spending sleepless nights fearing for their lives and property.
In the latest incident, four cows belonging to Col. Tito Muhinda of Nyakakoni Village in Rukindo Ward were on Thursday night cut and severely injured.
What is worrying the residents most in the similar pattern these attackers use. These criminals mostly cut-off the tail, cut the backbone and sometimes the ribs of the cow- leaving the owner ith no option but to sell or slaughter the animal.
Recently, the Acting District Police Commander Mbarara Isaac Kambugu told the press that crime intelligence forces have been deployed to gather information and establish the motive of these criminals.
No one has been arrested in connection to this.
Speaking to Mbarara News on Friday Morning, Tashobya Bony- the Mbarara Municipality Speaker who is also the area Municipal Councilor expressed concern over this trend in the area adding that he will petition the Municipal Authorities and the district security team to find a lasting solution.