Mbarara Newshas landed on Nude pictures of former Youth and Children's affairs, James William Kinobe's daughter Mel Diana Kinobe after getting hacked by an unknown person.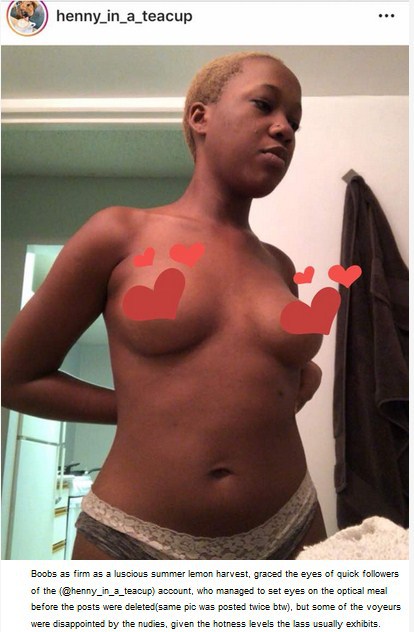 According to Diana herself, her Instagram account under the names of @Henny_in_a_cup was hacked by a yet to be identified person and he or she started posting naked pics of her to her followers.
"I have suffered in this world," is what Mel Diana Kinobe shared on her Twitter account after the bitter discovery.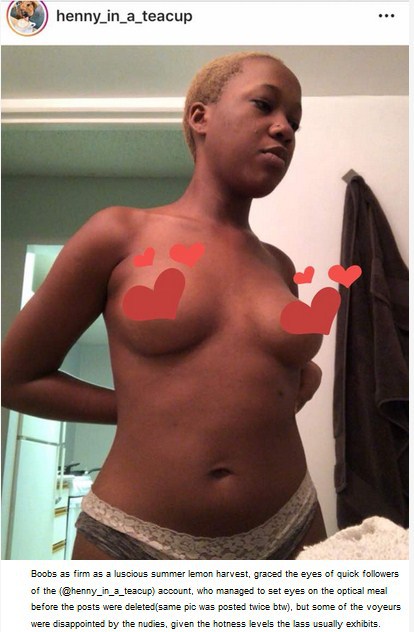 Mel Diana 21, is a daughter to James William Kinobe and she stays in New West minister Canada but we are yet to ascertain who is behind this hack/leakage or if its herself who leaked the photos.