Mbarara News Team @MbararaNews
Earlier this year,the president of Uganda Gen Yoweri Museveni wrote to the finance minister Hon Matia Kasaija ordering him to introduce a social media tax to curb what he called 'rumor-mongering' in Uganda.
The president also highlighted the advantages of the tax citing increase of country's revenue,improve security by curbing cyber crime,increased productivity among others.
However,the presidents directive raised many concerns and generated a lot of debates in Uganda with many faulting government for double taxing since there was already a tax on airtime while others were left wondering how the NRM government and Gen Museveni will execute this plan.
Mbarara News has learnt that a plan has already been hatched by Uganda communications commission and all the Telecom companies where all mobile subscribers will have to pay 200 Uganda shillings per day in order to access the social media services.
If you are a social media user in Uganda and you are wondering how this will work,please check this notice out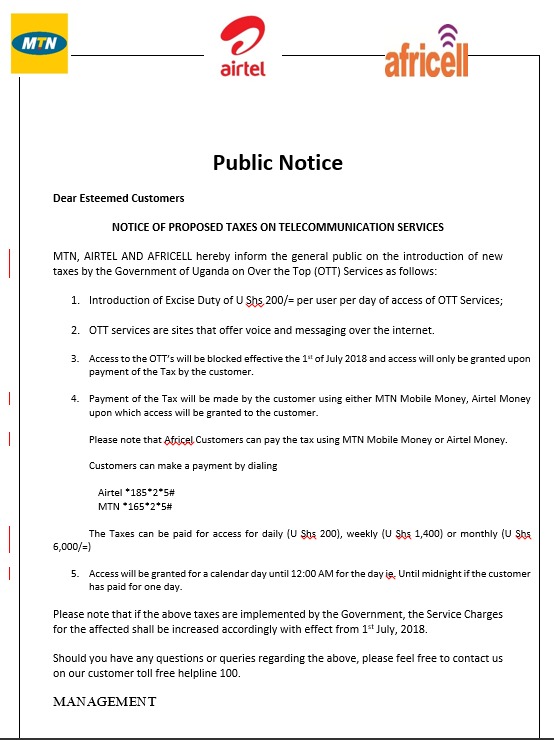 The tax will be effected on 1st July 2018.