By Campus Fox!!!
Like they that an Idle mind causes Evil,the current strike of non teaching staff has already brought problems to campusers and their lecturers.
Mbarara News has landed on some photos on a certain website and we warn you if you are below 18 or a vegetarian please leave these photos to your seniors,this is bloody.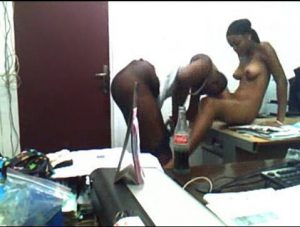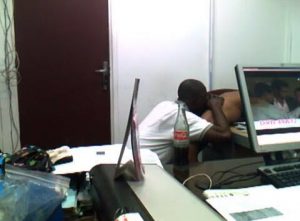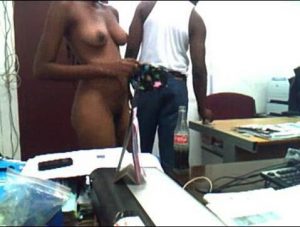 According to campus juice website,this sex siren is a MUBS student and that the sex marathon happened in one of the offices in Akamwesi Complex.
Akamwesi Complex is a host of a bevy of offices housing money lenders, banks, photo studios among others all targeting to serve MUBS students.
In one of the photos, this corporate dude is seen going down on the campus chic in what seems to be a thorough head session that many MUBS girls will say is a must do for a guy. Before going down on her, it appears as if the guy poured Coke on this babe's 'cookie' to literally 'taste the feeling'.
In another photo, the chic shows off her boobs and the already sharp pointed nipples can be visible. The sex siren was probably horny from the curfew that comes with being on holiday hence she decided to let her goat free from an office.
Many girls will agree that head or sex while lying on a hard surface is probably the best experience as it is many girls' sexual fantasy.