All Is Set For The Inaugural Mbarara Awards
Very many people have in the past done great things for Mbarara and many are still doing so today but never recognized.
This will be history as all is set for the first ever Mbarara Awards.
Organised by Asante Media (The mother Company of Mbarara News), these awards are aimed at recognising individuals, groups, organisations and institutions that have contributed to the growth and development of Mbarara as well as those who are innovating several products and services for the Land of Milk and Honey and its citizens.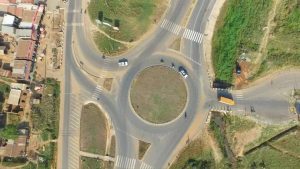 "We are aspiring for a City status and many people, groups and institutions are doing great things. Such efforts must be recognized to inspire them and others to make Mbarara a 'Smart City'. This is why we are organizing these awards," Jarc Tusiime- the Asante Media Managing Director told Mbarara News.
According to the organisers, these Awards will be held on Friday 16 November, 2018 at a glamorous event in Mbarara City.
"Over a dozen awards will be given to different people, organisations or institutions on that day at an event that will bring together people from different walks of life. This will be an annual event and we believe it will create a lasting difference in Mbarara." Mr. Tusiime observed.
"Our overall goal is to see Mbarara become a smart city in Africa with Smart energy, Smart data, Connected mobility, Smart Infrastructure and Smart transport facilities,we will partner with the mayoral office,the district leadership,government and the private sector to see that individuals who are working towards this dream are rewarded and recognized",Mr Tusiime narrated.