Kampala: American Actor Terrence Howard held a closed-door meeting with city businessman Sudhir, Ruparelia, Frank Tumwebaze, the Minister For Agricultureat, animal industries and fisheries at Speke resort Munyonyo.
Although we are yet to reveal the details of the meeting, our sources confirmed that the two business giants are likely to ink a business partnership that could benefit millions of Ugandans.
Terrence Howard who is currently in Uganda recently revealed that he has been working on a new hydrogen technology and he is hoping to invest in Uganda.
(From Left -Right) Frank Tumwebaze, The Minister For Agriculture, Dr Sudhir Ruparelia, Actor Terrence Howard And His Wife Having A Light Moment At Speke Resort Munyonyo
Howard noted that his discovery has the power to change the world and the new systed code named The Lynchpin, would be able to clean the ocean. He also shares that the system can defend Uganda from exploitation via cutting-edge drone technology.⁠
⁠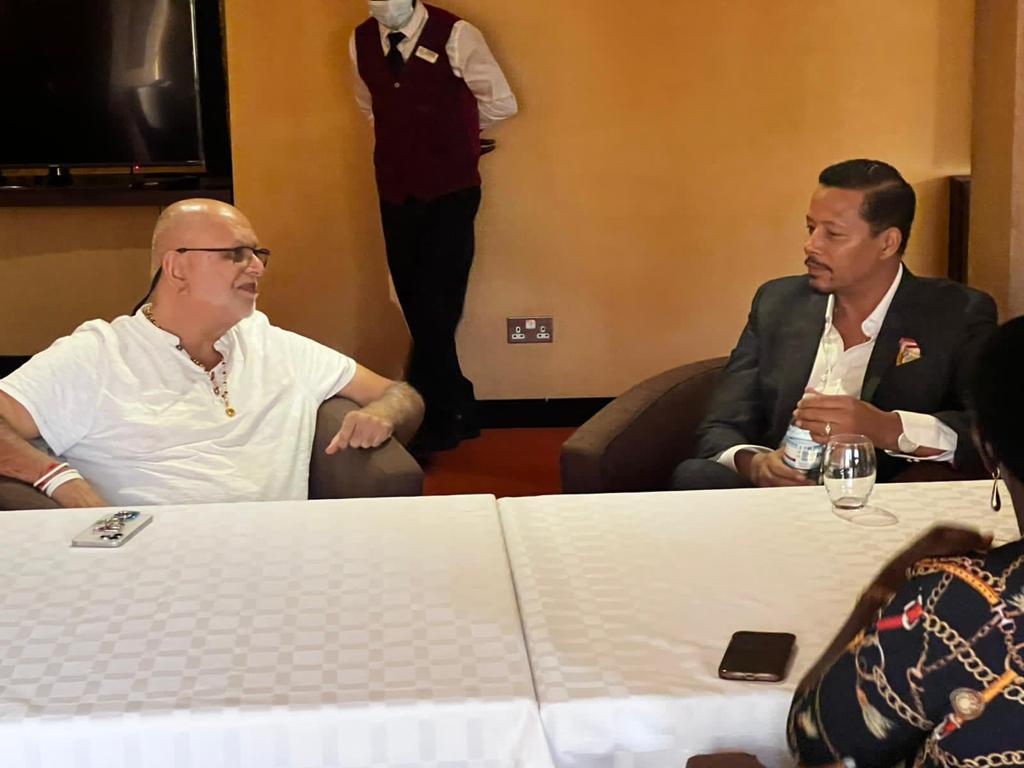 "I was able to identify the grand unified field equation they've been looking for and put it into geometry," he shared. "We're talking about unlimited bonding, unlimited predictable structures, supersymmetry."⁠ Howard said.
⁠
"The Lynchpins are now able to behave as a swarm, as a colony, that can defend a nation. That can harvest food, that can remove plastics from the ocean, can give the children of Uganda and the people of Uganda an opportunity to spread this and sell these products throughout the world," he added.⁠
The Empire actor is currently visiting Uganda and spoke to members of the nation's press along with government officials last week including Tumwebaze who noted that Howard would "explore Uganda's uniqueness and spread the word to the rest of the world.