The body of the late Carol Atuhairwe of the famous #SaveCarol campaign arrived at Entebbe International Airport today at 2PM
Carol succumbed to cancer last week in India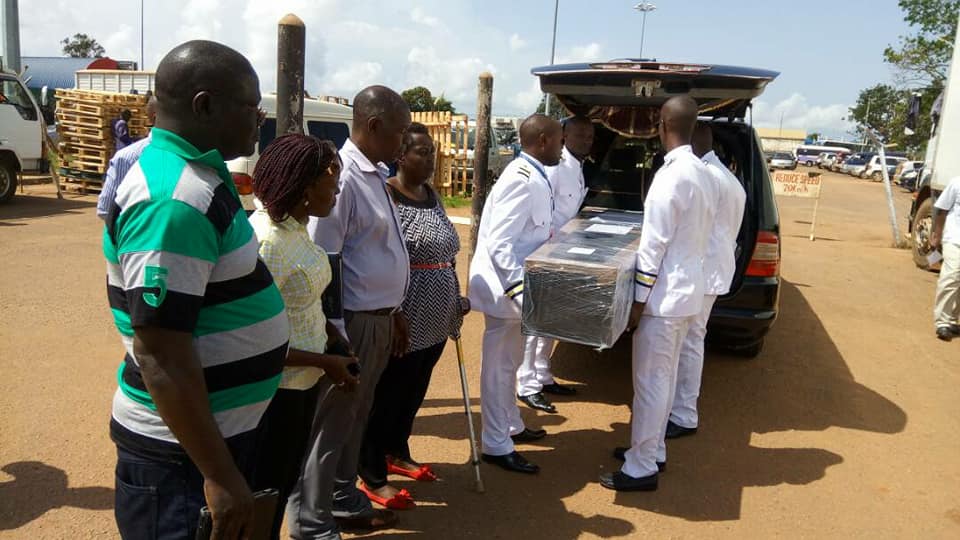 The burrial program is as follows;
The Family of Eng. Franklin & Mrs Agrace Mugizi together with the Send-off Committee of the Late Atuhirwe Carol announce the passing of our dear Atuhirwe Carol.
She succumbed to throat cancer yesterday, June 1st 2017, at 2000hours EAT, at Narayana Hospital, in Bangalore India, where she has been admitted for more than a year.
She was aged 31 years.
The body will arrive at Entebbe International Airport, on Monday, June 5th at 2pm.
There will be a church service on Tuesday, June 6th 2017, at 10am, at All Saints Church Nakasero. Thereafter, the body will be taken to her ancestral home, in Ibanda District, Ishongororo, Kabale Village, (turn off at Mailo 61 on Ibanda-Kamwenge Road) where it shall be laid to rest on Wednesday, June 7th 2017 beginning at 12pm.
We wish to heartily thank everyone for standing with us and fighting with Carol till her last breath. May God reward you abundantly.
For more information and contributions toward funeral expenses, please contact/send to MUHEREZA KYAMUTETERA (0759800326), IVAN MUGUMA (0701930150), PEACE ATWIJUKIRE (0782648569)
#RIPCAROL