By Roland Byarugaba
Cardinal Wamala has lavished praise at Dr Sudhir Ruparelia after the city mogul joined the cardinal to celebrate his 65 years of service as a catholic priest in heart warming moment by the business mogul
In his detailed speech the 88 year old admitted he still vividly has memories of his priest ship rekindling the heart touching moment Dr Sudhir invited him for dinner while still serving as the Kampala Archdeacon.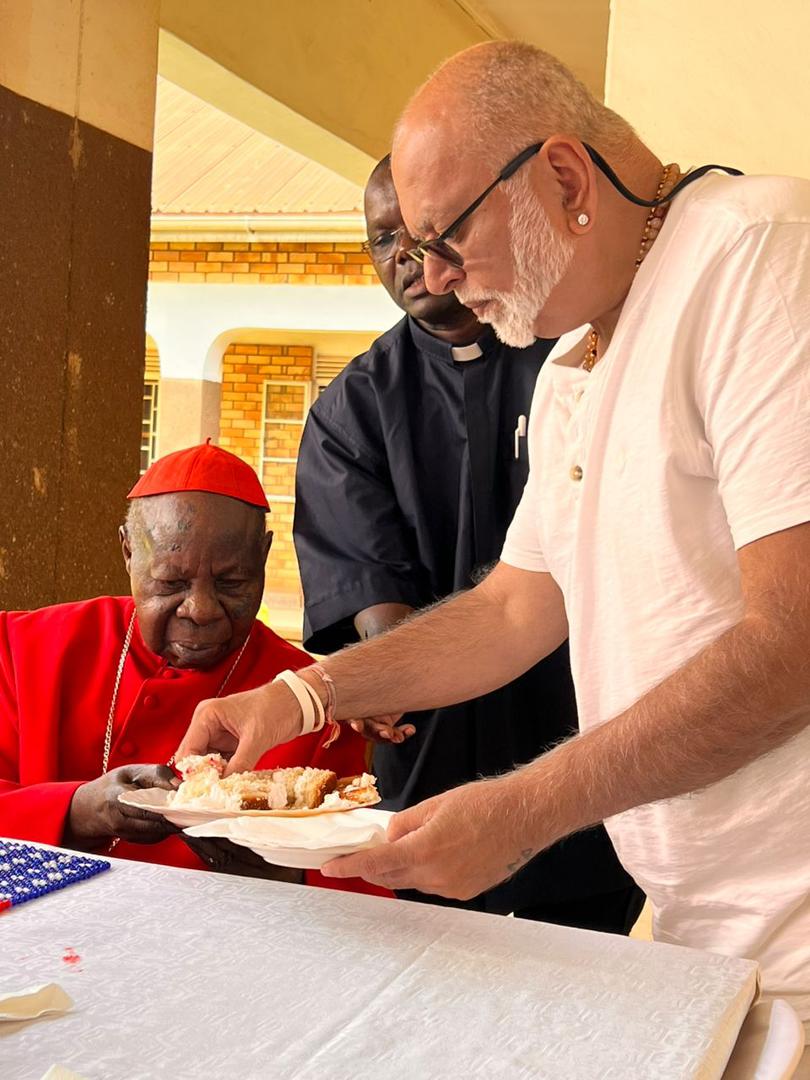 The Cardinal wished his entourage blessings in a function that was graced by several top catholic clergy among them was the pope's representatives from the Vatican others included Fr Emmanuel Kimbowa, Kasujja Agustine and Ephraim Ntaganda among others.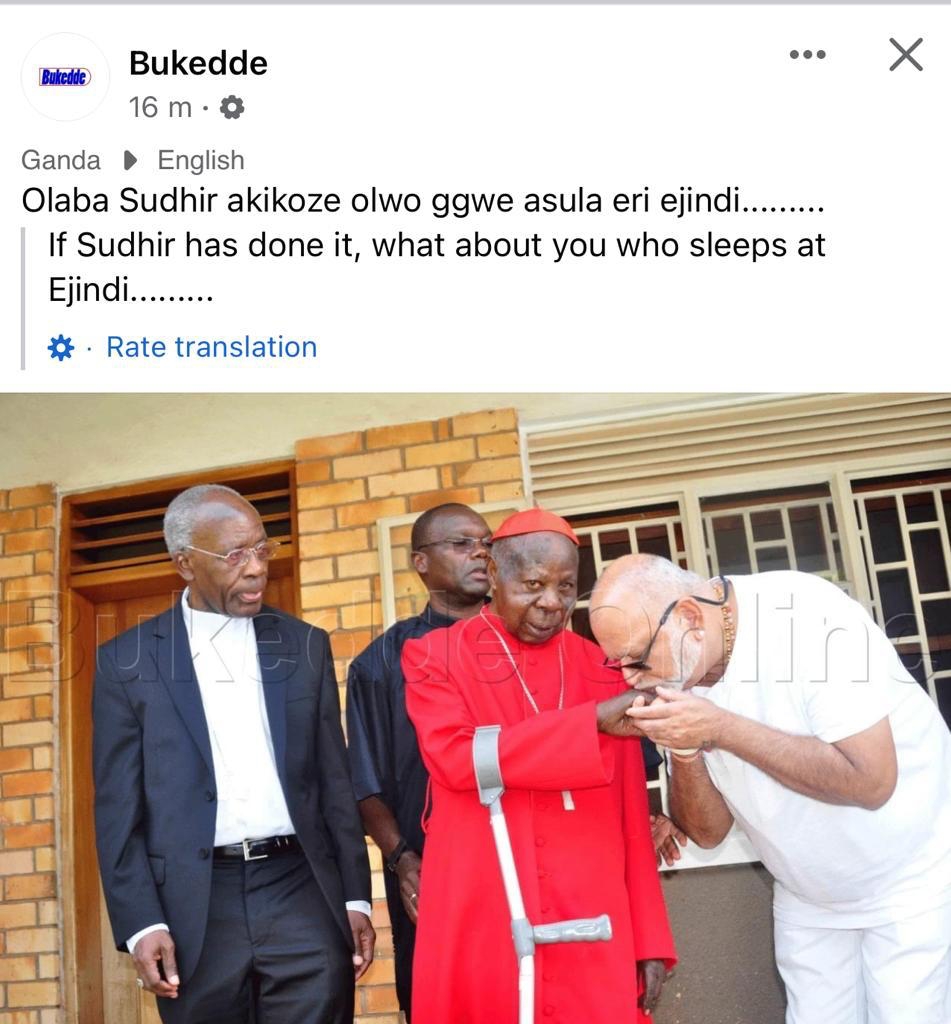 In Dr Sudhir's Speech the latter praised the Cardinal as his role model, mentor before thanking him for accepting to celebrate with him his 65 years of service
Dr Sudhir Ruparelia was praised for his integrity and unwavering support to the needy, societies a gesture that attracted a raucous reception from those in attendance.
Dr Sudhir Ruparelia who doubles as the Chairman of Ruparelia Group has been supporting the Catholic church all over Uganda and the world,the Cardinal told his faithful to always remember people who stand with them.
17611 views