Entertainment Desk
BBS Telefayina's sexy beauty queen Diana Nabatanzi has mocked her ex lover, Masaka city tycoon Emmanuel Lwasa Mayinja by revealing how she is the film star and last woman standing in their break up movie.
As the saying goes, "he who laughs last, always laughs best, Nabatanzi should be the happiest basing the serious pains and woes being endured by Lwasa Mayinja after being dumped by her replacement, Angel Kwakunda.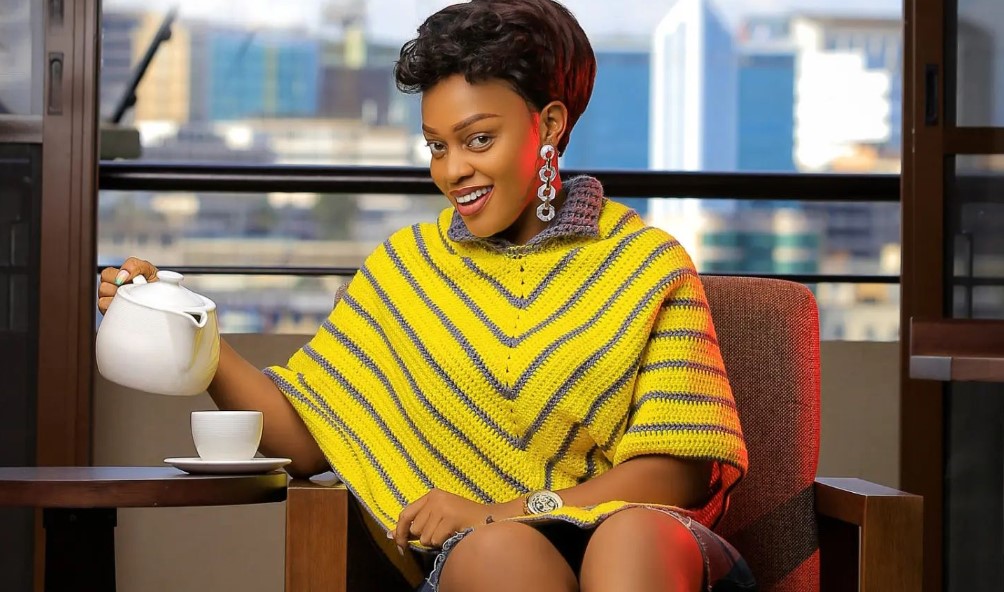 After breaking with Nabatanzi following an estranged relationship thereby marrying Angel Kwakunda, the 'Kiri kitya TV show host had since then been enduring a series of insults from the jealous rich man from Masaka who always poked her wherever he felt like for dumping him.
Now given the ongoing woes in his life live, Nabatanzi has hit her socials to jubilate and make fun too of Lwasa's troubles by proving to netizens how she has finally turned victorious following the news of Lwasa being dumped by his new bride.

"Otyo! In my movie, am the last woman standing 😂😂 simanyi lwaaki nseka even 😂," stated Diana Nabatanzi through her socials.
"Your thoughts!"
2433 views