Cliff Abenaitwe
Government through its body- The Microfinance Support Centre (MSC) has kicked off a campaign to promote access to affordable credit in the districts of Kasese, Ntoroko and Bundibugyo- in the Rwenzori Region. The campaign is targeting various categories of community members, along with District, Cultural and Religious leaders to sensitize them on the affordable funding opportunities available to increase household incomes and improve livelihoods.
Recently, a team from MSC concluded a two-week long sensitization drive of stakeholders and community members- the first of the many sensitization campaigns geared towards creating awareness and building capacity of community groups to access and benefit from government funding.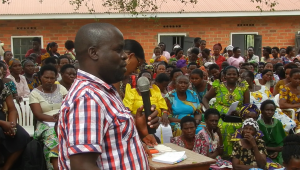 According to Hellen Petranella Matsika- an official from the MSC, over the past couple of years, government through MSC has extended cheap, affordable credit to entities in this region and more groups are being targeted for funding to alleviate poverty. "We have disbursed 29 Billion Shillings in the 9 districts of Kasese, Bunyagabu, Kasese, Bundibugyo, Ntoroko, Kamwenge, Kyenjojo, Mubende and Kabarole under our Kabarole Zonal Office, but these funds have been to SACCOS, Cooperatives and Companies", Matsika explains. She however observed that very few community groups of people at different levels have benefited yet these groups have many members and are engaged in many income generating activities.
Out of the 29 Billion Shillings disbursed in the region so far, Kasese District has taken a lion's share with 27 Billion Shillings going to Corporate bodies, Microfinance Institutions and Cooperatives while Bundibugyo has benefited the least with 160 Million Shillings.
One of the biggest bottlenecks according to MSC is people's little awareness about the existence of such affordable financing. "Government has this funding opportunity and we offer different credit products at an interest between 9 and 17 percent per annum. This is the cheapest credit in Uganda but people are not aware of this. Government is now committed to improve awareness to spur development", Matsika confidently told Mbarara News.

To drive this, officials from MSC are now training and engaging leaders, stakeholders and people from different groups in the districts of Kasese, Ntoroko and Bundibugyo to popularize this Government program in the region.
According to Belinda Atim, the MSC Public Relations Officer, bringing Political leaders, district technical leaders, religious leaders, opinion leaders and cultural leaders on board is key in the sensitization initiatives because these people interact with Ugandans at all levels on a daily basis adding that with them, every person will get information about this affordable funding option from Government.
Key Observations So Far
According to Matsika, apart from little knowledge on the availability of these funds, people in the region though they have groups, a number of these groups are not fully registered with the office of the District Commercial Officer (DCO), many are poor at book keeping but all these can be corrected for these groups to qualify for government funding. On the other hand, Matsika observed that there are many well organized groups like the over 1000 Women Groups under the Rwenzori Catholic Diocese that are ready for funding adding that these will be funded soon to boost their income activities.
Community Responses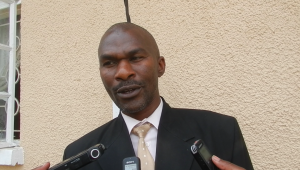 Mbetegyerize Godfrey- RDC Bundibugyo; Government has come up with different programs to fight poverty. It has done its job. Now it is time for Ugandans to take advantage of these initiatives to access funds to boost economic activities. However, people who get these funds must know that it is not free money so it should be used for the right purpose to generate income so that groups are able to repay.
Vila Nyeisi Muhindo- Chairperson Kasese Parish Women group
Through our different church groups, we have been saving little funds which we have been using in income generating activities like making liquid soap, buying tents and chairs for hire among other ventures. However, our scope of activities has over the years been limited by funds. We believe that with such affordable funding from government through the Microfinance Support Centre, we shall be able to expand our activities and earn more income to support of families and fight poverty.
Mbarara News Opinion
Affordable financing still remains a very big issue in Uganda. Loans from Commercial Banks are charged a relatively high interest rate which makes them unattainable. What remains puzzling is that many government initiated credit and financing options are affordable but the uptake of these facilities leaves a lot to be desired.
Now that MSC has set the ball in motion, sensitization of Ugandans in different areas on how to access this affordable finance must be scaled up to have all districts covered.
About MSC
The Microfinance Support Centre, a Government company incorporated in 2001, has since its inception disbursed close to 270b countrywide. The company boasts of a database of 5000 client institutions which have benefited from Government's vision of prosperity for all.