By Roland Byarugaba
Teachers and parents got up to delightment after the just concluded 2022 PLE results pit Kampala Standard primary school among the top city performers after the ministry of Education and sports officially released the results of 2022 PLE examinations.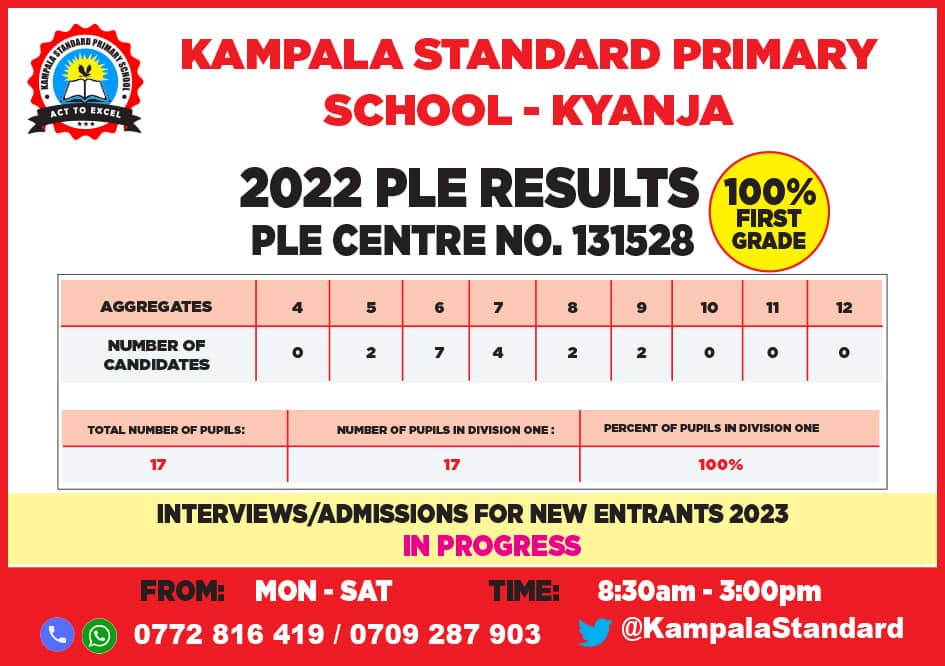 According to Mr Mugaaju Simon the head teacher Kampala standard primary schools all the 17 pupils registered, passed in division one , in their first ever PLE exams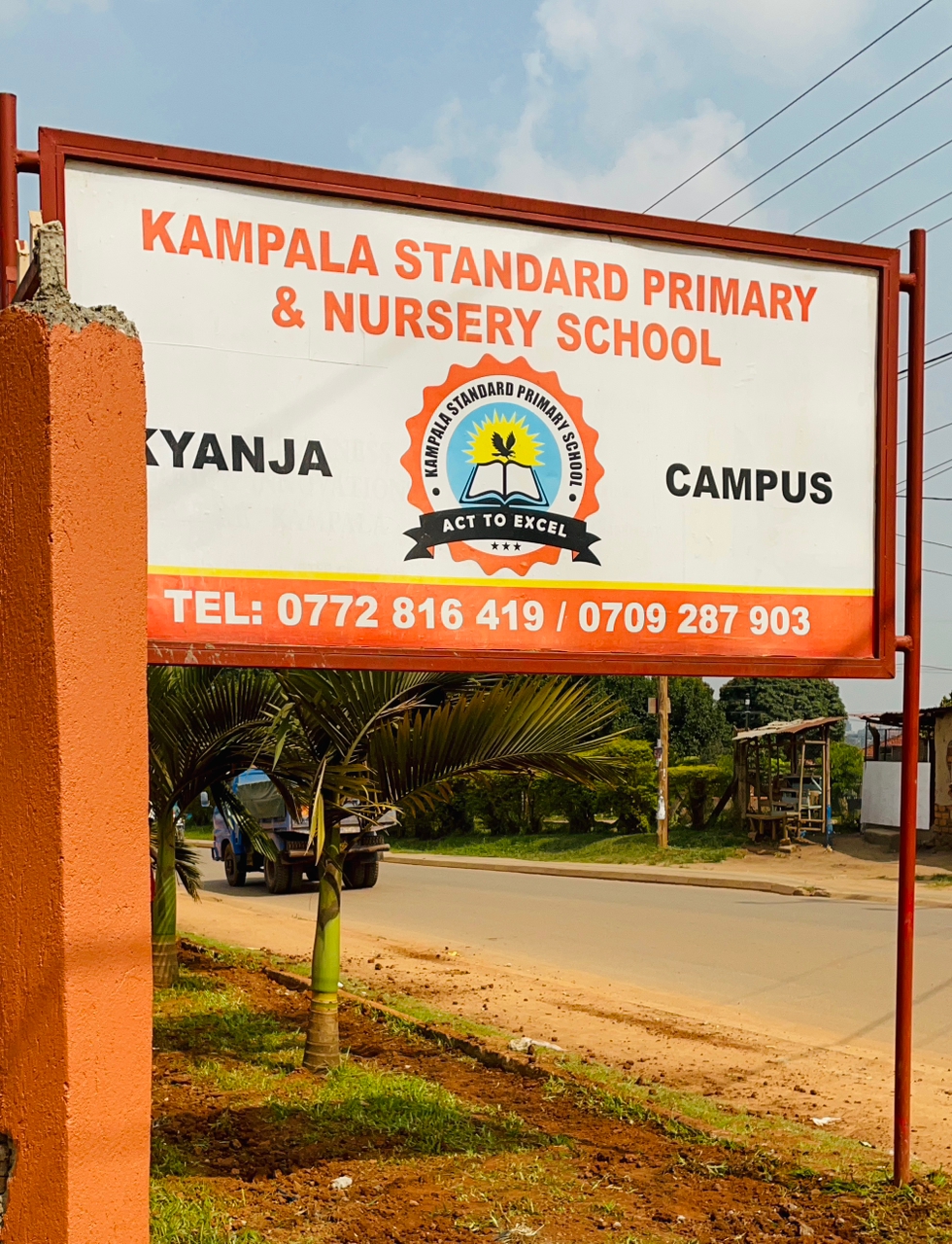 The mega primary school located in the East of Kampala in the suburb of Kyanja , Nakawa division is bankrolled by the Kentim Group of Companies under the t has sent waves of excitement with latest stunning performance poised to woo several pupils
" Am lost for superlatives, burst a delighted Magaaju Simon , all our candidates excelled well but we worked for it".
"our teachers and directors put in a lot but above all we thank the Almighty for this achievement " beamed Head teacher Mr Simon Mugaaju.
KSPS RESULTS FOR CANDIDATES 2022
Kentim Group Of Companies has rose to fame with new and top class football academies and schools with yet another new compass set to open in Mpererwe
The Primary Leaving Examination results released by UNEB have indicated that boys once again outshined their female counterparts.
The results released today at State House in Nakasero indicated that whereas girls beat boys in English language, the male counterparts performed better in the remaining subjects of Social Studies, Mathematics , Religious Education and Integrated Science.
A total of 432,554 girls accounting for 51.9% registered for the 2022 PLE exams compared to the 400,100 (48.1%) who were boys.
While speaking to Mbarara News in a telephone interview,Mr Simon Mugaaju the headteacher called upon the public to trust Kampala Standard Primary Schools with their kids since registration is in progress at their campuses in Kyanja and Mpererwe respectively
23107 views