By Aritha Ariho
Its almost midway the term of the current MPs,as the 4th arm of government, media houses are mandated to keep the Public aware of the performance of their MPs and it's against this background that a team of Journalists at Asante Media conducted a thorough research using the available records at the parliament of Uganda. Additional information was obtained from different constituencies and interviews from prominent analysts in Ankore.
In this version, we shall handle MPs from Ankore and reveal the secret works each them have done since they were elected. We shall rate them from the best to the worst through series. In this first part,we shall show you the best 12 MPs who have performed exceptionally well for their communities.
In next series we shall reveal the worst 12 since there are those whose role has only been to drink tea in parliamentary canteen and warm chairs.
1-Rt Hon Thomas Tayebwa –Deputy speaker of parliament. Other than directing debate, he has been at the forefront of taking development projects to Mitooma. Unlike those who only work for their small constituencies ,Rt Hon Tayebwa works for the whole of Mitooma including constituencies represented by Gen Kahinda and Hon Kahonda. He single handedly promised to build a church in memory of his mother. He built a mast for MTN to help connect the most forgotten people of Kanyabwanga. He took Rotarians and American investors to support schools in Mitooma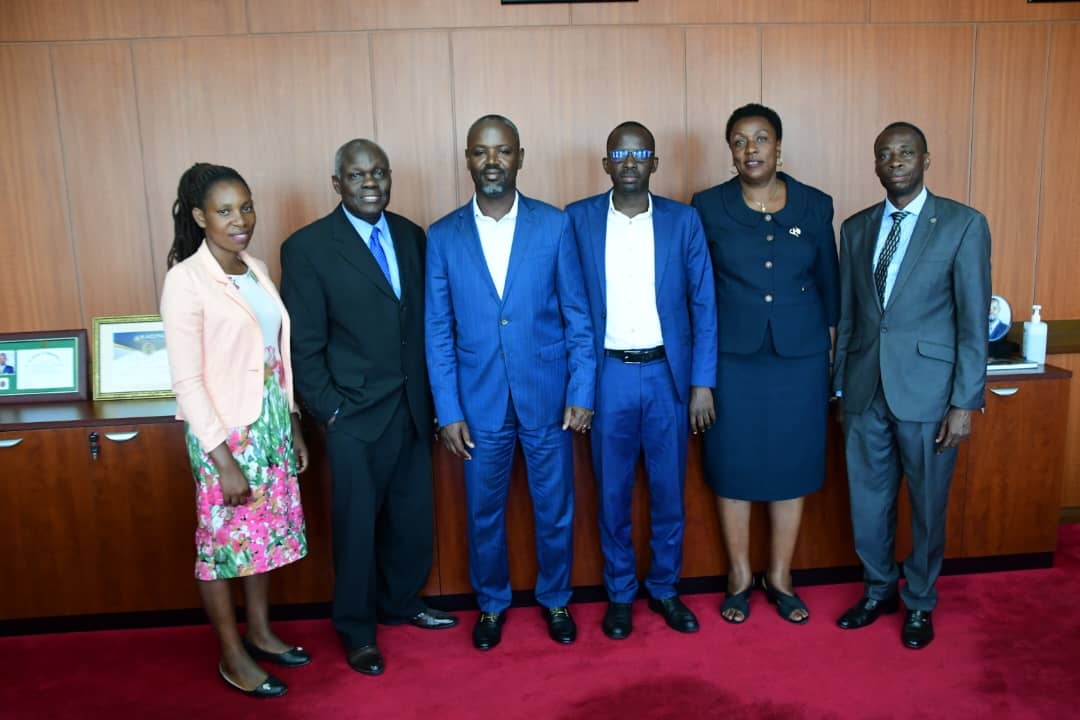 (see picture) the picture taken at the sidelines of SUMN Symposium of -Sacramento Uganda Ministry Network that took place at Kentim University Complex on 15th February 2023. The Business symposium that was presided over by president Museveni's strong man Moses Byaruhanga attracted over 12 American Investors that are going to invest in Uganda in areas of Agriculture, Renewable Energy, Education, Finance and Water for production.
2-Jennifer Muheesi -Woman MP Kazo.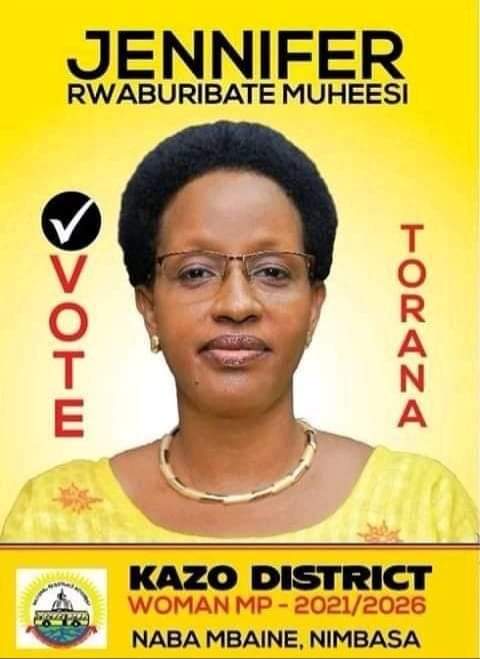 She is the best and most hard working Woman MP according to our survey. She lobbied PM Rt Hon.Nabanja who donated money to women SACCOS of Kazo district. She donated over 2,000 reading glasses to the people of Kazo in collaboration with Rotary, Kentim School of Health sciences -Kyanja and God's way ministries UK. She has been organising farmer trainings to help Kazo farmers prepare for drought by learning how to make hay,haylage and silage and has given half bursaries to over 500 needy students.
Her voters say she is down to earth and approachable. She is known as a lobbying expert as she has lobbied Rural Electrification Agency to extend power to many villages and national water to extend water coverage to most of the town councils.
She is very active in committees of parliament and she speaks with alot of expert knowledge on issues of defence. Her husband Gen Muheesi is very seasoned and amicable military commando who retired last year to concentrate on dairy and coffee farming in Kashaari, Kazo and Kiboga
3-Mwine Mpaka -MP Mbarara City South. Although his win in Mbarara city was controversial,he has proved his worth by chairing a number of select committees like the one of NSSF. He has been supporting youth and women of Mbarara with Rainbow Rooster parent stock. He bought parent stock and brooded them and has been supporting his people to fight poverty. He is also the owner on Mbarara city Football Club and he supports sports. Although Winnie Byanyima is rumoured to be eyeing Mbarara City South in 2026,it will be a tough ground and time will tell.
4-Hon Yona Musinguzi,the popular Ntungamo Municipality legislator grew popular for investigating scandals in parliament. He has given bursaries to over 500 youth and gives boda bodas, bursaries, school items to best pupils and is very active in parliamentary committees. He supports SACCOS and women groups.
5-Hon Ann Mugisha woman MP Bushenyi replaced a very popular minister Hon Karooro Okrut. She has been lobbying and giving jobs to Bushenyi youth in different agencies.
She supports sports and Education to the extent that Bushenyi emerged the best in PLE in the whole of Ankore. Although Hon Kabuura of Ishaka Bushenyi Municipality and Mbwa Tekamwa and Mawanda also monitor and promote Education, our research has revealed that its Hon Ann Mugisha who donates books,mattresses and pays school fees to motivate children to perform well.
6-Hon Magret Rwebyambu. She put in big shoes that were once occupied by the Miria Matembes of this world. She has been lobbying for medical supplies in different health centres like Bwizibwera Health centre 4,Rubindi HC 4 and Kashare HC 3 and Rubaya HC3.
She built a youth skilling centre in Bwizibwera that connects her to Bwizibwera youth, Bwizibwera is the heart of Kashaari politics. Her equally competent competitor Councillor Loydah Muhimbura is not seated for she is working on the roads,water and recently installed a mast in Rubaya.
Ironically,Councillor Loydah is very popular in Kagongi subcounty which is Rwebyambu's birth place and Hon Rwebyambu is very popular in Rubaya which is Loydah's home subcounty. The two ladies are very active on ground than their male counter parts.
7-Hon Robert Rukaari. He recently hosted Terehe Sita and started the popular sugar cane project and Motor rally competitions. He is the owner of Mwesigwa resorts. He supports women and youth groups from Mbarara city North with Jobs in his business conglomerate.
8-Hon Basil Batalingaya. Although he is quiet in Parliament, on ground he is very active. He recently donated food items to victims of floods that affected most parts of Kashaari.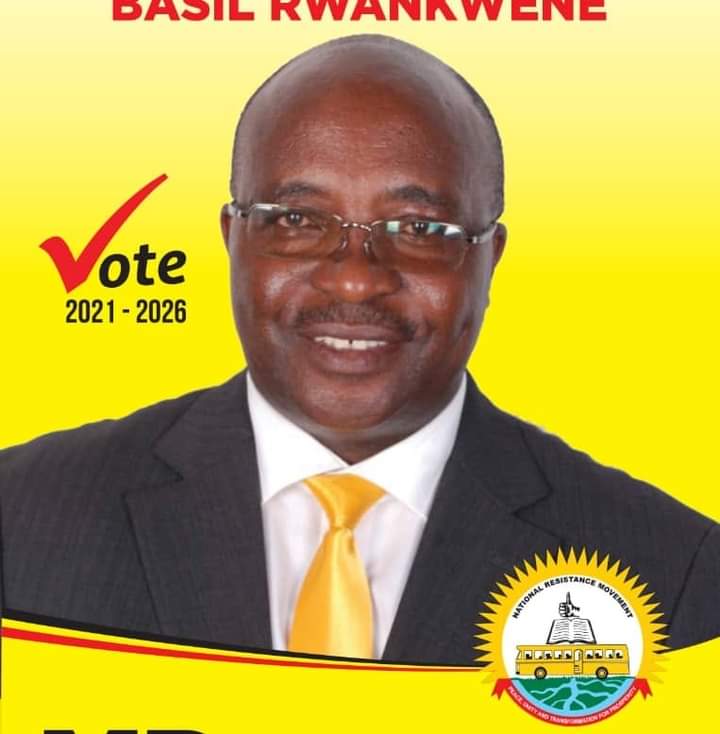 His competitor Patrick Rukurwe is also on ground donating iron sheets to vulnerable families. In Kashaari South, JB Tumusiime is also very active donating to churches and schools building materials and books. He is said to be more on ground than Hon Nathan Itungo.
9-Hon Dan Kimosho. He recently took the speaker of parliament to Kazo and she supported churches. Dan is very pupular among women groups and donated an ambulance to Kazo. He is very vocal in media and even on the floor of parliament.
10-Hon Julius Tusiime Karuhanga. Hon Julius donated sports items to many Rwampara youth.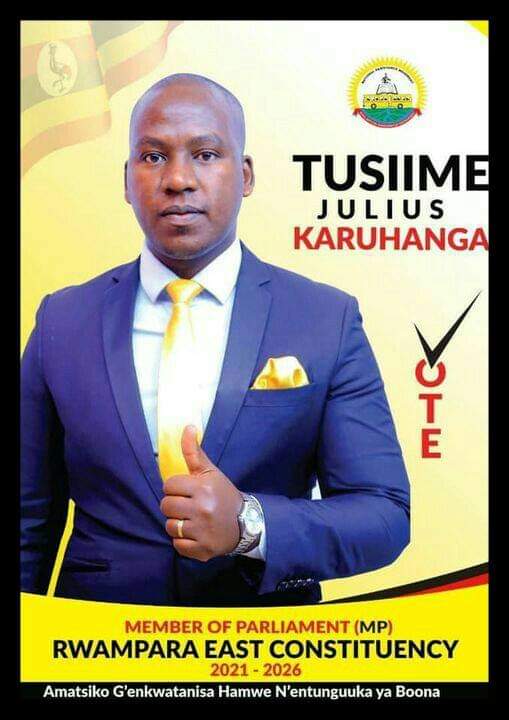 He supports many youth groups and is very vocal on the floor of parliament and Parliamentary Forum on Youth Affairs.Hon Tusiime has supported many women and youth Saccos,he has united the youth of Rwampara just like how Hon Mujuni Vincent Kyamadidi did. He is the youngest and most popular MP in Rwampara district.
11-Hon Mwijukye Francis. He is the most active Pro people opposition in Ankore. He is praised to be down to earth and pro people. He is very assertive in parliament.The former parliamentary commissioner is known to be a friend to the youth through Parliamentary Forum on Youth Affairs,he is also knowledgeable and very good at legislation. Hon Mwijukye has fought to put the hilly district of Buhweju on the Map and is rated highly amongst his peers.
12-Hon Dickson Kateshumbwa. The MP Sheema Municipality is the last in the category. Although he owns a posh house in the constituency ,Hon David Kamukama is eating up his support in the constituency. Through Bikwase Kamukama foundation,Counsel Kamukama is slowly taking up the Municipality to the extent that many people prefer to invite tycoon Kamukama to their parties because he is generous and donates money on functions. Kamukama is also giving free planting seedlings to voters.
Counsel Kamukama has connected many youth to job opportunities,given school bursaries through his chain of schools and he supports sports.
Sheema is blessed to have Kateshumbwa and Kamukama.
We shall come back with another list of failures, districts like Isingiro,Rubirizi,Kiruhura,Ibanda have Great MPs but they are still average and need to outcompete the ones mentioned above.
15134 views