Mbarara News caught up with the sensational music singer Raysh Chion from mbarara`s music industry who is now working on finding his name rocking everywhere.In the interview with our reporter who met the superstar at lake view resort hotel in Mbarara,Mr Raysh told him many things including his plans of conquering Uganda and Africa.
Where does the name Raysh Chion come from?
During school days, I was the best Slayer King,who was loved by fellow classmates and teachers where I got a nickname *Chion* Meaning beautiful thing around you then *Raysh*from Quraysh.
When did you join the Music Industry?
I have been miming songs since I joined secondary school but kicked off my music career two years ago. By Senior three I decided to record my first song called *Otakapapa* which has received good airplays in Mbarara.
What Inspired you to join music?
My soul forced me to fall in love with music because music is the food for the soul.
Why is it like doing music in Mbarara?

Because Mbarara is where I stay and it's like our capital City in Western Uganda Ankole.
When do you plan on moving to Kampala?
I am working hard on moving to Kampala to do music there even finding new record labels with experienced producers and performing at big stages in Kampala.
Have you performed at big stages in Mbarara?
My first biggest performance was at Nicoz Lounge and Agip Motel in Mbarara.
The event had big Artists from Kampala but I managed to make it to the list of performers and come out with good performance. Because I had people shouting and Singing along me Nicely, it kept me Going on.
Allan Toniks, Latinum came from Mbarara and they are now big in Kampala. Any plans of singing with them?

Actually I am not much friendly with them but when chance to work with them comes. I don't think I can turn it down. I am looking forward to be like them when God Wishes.
How many Songs and Collabos do you have Since you joined Music Industry?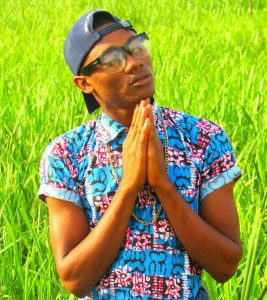 I have one album Dat contains six songs and one collabo featuring *Megatone*.
What kind of Quote do you give to your Friends & Fellow Artists?
Friendship is not how long u have been together not how much u give or take not how many times u talk to each other but it's all about how u value one another!