Tourism Minister Prof. Ephraim Kamuntu is leading a team of private tour operators and Government Agencies to Africa's biggest travel expo – The Travel Indaba 2018 Fair at the Durban International Convention Centre in Durban, South Africa. The expo is running from the 8th – 10th May 2018. Uganda Tourism Board, the Government Agency the markets Uganda tourism, coordinated the private and public sector participation in the expo and Uganda (#UgandaIndaba2018) is found at stall DEC2A18.
The theme for this year's show is "Tell the Story of African Success".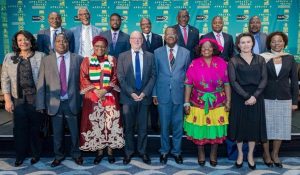 Stephen Asiimwe, the CEO Uganda Tourism Board says team Uganda will continue that story that has mesmerized travels through the times. "Uganda is very culturally diverse, friendly and full of surprises, which provides for great stories. From culture to history to faith, we have it all," says Asiimwe adding that "Our stories are very unique and pertinent to us. We Ugandans must tell our stories; stories of our experiences, our lives, our people."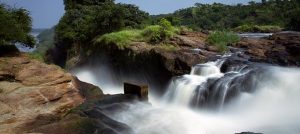 According to Asiimwe, Government is supporting the marketing efforts by providing more funding and making use of Uganda's diplomatic missions abroad.
This year's expo has attracted 1060 exhibitors from 22 African countries and at least 1460 buyers (tour and travel operators) from around the world.
"Our stories are very unique and pertinent to us. We Ugandans must tell our stories; stories of our experiences, our lives, our people."