Dozens died yesterday, around the same will perish today and tomorrow in Uganda due to tobacco-related diseases.
According to the Ministry of Health, at least 38 people die every day in Uganda due to tobacco-related illnesses.
Globally, Tobacco kills more than eight million people each year – making it the single cause of most preventable death worldwide. Of these, about seven million of those deaths are the result of direct tobacco use while about 1.2 million deaths are due to exposure to tobacco smoke (passive smokers).
Exposure to tobacco smoke remains one of the key concerns in tobacco control and one that can arguably be easily eliminated.
In Uganda, the Tobacco Control Act bans the sale of tobacco products near institutions like schools, churches, and hospitals. The same legislation bans smoking in all public places in Uganda. This is a key step towards lessening the exposure of non-smokers to dangerous tobacco smoke.
The implementation of these clauses and many more in the Tobacco Control Act leaves a lot to be desired in a country that is grappling with many health challenges, including covid-19 today.
Early this year, as secondary and primary schools in Uganda, re-opened after almost a year of closure due to the covid-19 pandemic, Mbarara News Chief Editor Cliff Abenaitwe, surveyed some schools in Mbarara City – Western Uganda's biggest urban area to assess the level of compliance to the Tobacco Control Act.
The Sad Situation
I undertook my survey in the business areas near education institutions because the young population is the key target for the tobacco industry, average initiation age to tobacco use is 13 – 18 years in Uganda according to different studies, and the fact that 55 percent of Uganda's population is below 18 years and the majority are in schools.
In Mbarara, the survey was carried out in Kiyanja trading center (a business hub next to Mbarara High School, Mbarara Junior School, Ruharo Vocational School, and Mbarara Mixed Primary School), Ntare trading center (near Ntare School), and Bananuka drive street (around International Window Primary and Secondary School).
In all the areas, over 90 percent of the businesses sell tobacco products mainly cigarettes. All the shops still sell cigarettes in single sticks, to all age groups and allow smoking from their business premises. Some businesses are even located less than 20 meters from the schools for example the shops at Ntare trading center which are separated by a road from the school.
Scenes of people smoking next to Mbarara High school playground in Kiyanja during sports time are part of the 'normal' in this area.
Also, contrary to the Tobacco Control Law, all the businesses that sell cigarettes have an open display system, some shops in all three areas sell flavored tobacco products mainly Kubar. This is just a survey and Mbarara News together with partners will do a more detailed and analytical study in the future.
Licensing of Businesses
All businesses before opening have to apply for a trading license in Mbarara City. Upon satisfying all the requirements, one is given a trading license which is renewed on an annual basis.
According to Mbarara City Council, every business must conform to the laws of Uganda, least it cannot be granted a license, or an existing one can be revoked.
With this in mind, one might wonder why Mbarara City Authorities are not cracking the whip on the businesses violating the Tobacco Control law and exposing the young Ugandans to secondhand tobacco smoke, which is associated with health complications like respiratory diseases and different types of cancer.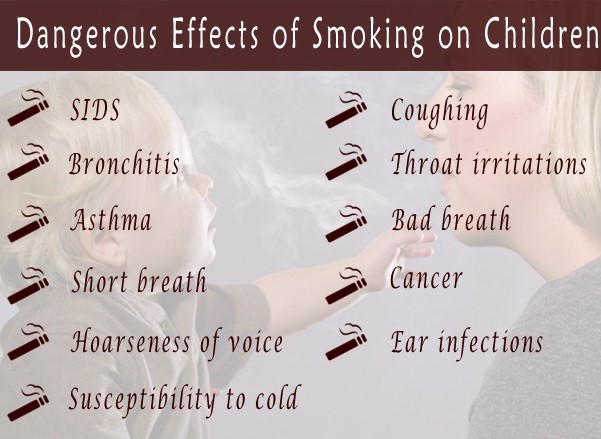 According to Robert Mugabe Kakyebezi, the Mayor Mbarara City, most of the authorities in the area are unaware of the different existing laws, something that impedes implementation and law-based decision making. "We continue to have our staff update and sensitized on the different laws and regulations especially those concerning trading and public health so that we operate within the law," he said in an interview with Mbarara News ahead of the 2021 World No Tobacco Day.
One of the licensing officers at Mbarara City Council who preferred anonymity because of the sensitivity of the matter told Mbarara News that it's true some of the officers are less aware of the different policies and laws but also there is laxity in law enforcement, political interference in the work of technocrats and general awareness gap among the population on key public health issues like tobacco use and exposure.
With such trends, Uganda might take years to significantly reduce the number of people starting tobacco use, those dying due to tobacco-related illnesses, and those struggling to quit tobacco use.
We must provide tobacco users the help they need to quit
In the build-up to the 2021 edition of World No Tobacco Day, different civil society organizations made a special request to smokers to commit to quit".
This message by The African Centre for Tobacco Industry Monitoring and Policy Research, African Tobacco Control Alliance, Centre for Tobacco Control in Africa, and Framework Convention Alliance, is particularly timely, especially at a time when the world continues to struggle to contain the COVID-19 pandemic.
The World Health Organization (WHO) notes that "available research suggests smokers are at higher risk of developing severe disease and death" from COVID-19.
In a press statement authored on May 28, 2021, the organizations noted that "committing to quit at this time not only helps to guarantee good health and the wellbeing of the population, but it will greatly reduce the enormous economic and social burdens governments currently undergo as a result of the pandemic."
Why the emphasis on help to quit?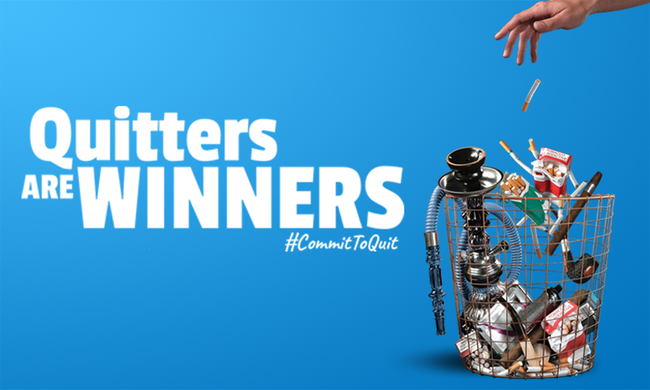 Offering help to quit tobacco use is one of six cost-effective and high-impact measures that help countries reduce the demand for tobacco.
These measures, known as MPOWER also include; monitoring tobacco use and prevention policies, protecting people from tobacco smoke, warning about the dangers of tobacco, enforcing bans on tobacco advertising, promotion, and sponsorship, and raising taxes on tobacco.
Unfortunately, despite being one of the most important MPOWER measures, offering help to quit tobacco has been identified as the most under-utilized of these measures.
Article 14 of the WHO Framework Convention on Tobacco Control (FCTC) promotes tobacco cessation awareness and support for tobacco dependence.
However, the WHO Report on the Global Tobacco Epidemic, 2017 detailed fewer than one in 10 middle-income countries, offering full cessation support. In Africa, only Senegal was highlighted.
The 2019 edition of the report notes that Sub-Saharan African (SSA) countries have a poor record in implementing cessation initiatives.
According to the report, smoking cessation support was offered in some primary healthcare facilities in 10 countries, but the cost was only partially covered in four countries and not covered at all in three countries.
It also reveals that seven SSA countries have a national tobacco cessation strategy and 10 countries have national tobacco cessation clinical guidelines, but only four countries have national toll-free quitlines. South Africa's quitline requires a very minimal "token of commitment".
The organizations in a joint statement highlighted several actions that can be taken to step up cessation efforts in Africa.
These include; shifting tobacco cessation counseling to lower-level healthcare workers, for example, will limit multiple demands placed on senior healthcare professionals, who are frequently overburdened and in short supply.
Also, they suggest monitoring and evaluating tobacco cessation strategies and programs will help ensure that they are aligned to best practices. "Ultimately, there is a need for existing healthcare systems to be strengthened to implement tobacco cessation promotion and tobacco dependence treatment initiatives," they observed in a joint regional press statement.
The organizations, also want African governments to invest in promoting cessation, by developing evidence-based, cost-effective national strategies and guidelines, and allocating adequate resources for program implementation as well as free counseling for quitters, and mass communication initiatives that encourage quitting. "For optimal effect, governments must implement such programs in conjunction with other demand-reduction tobacco control policies, notably higher tobacco taxes, smoke-free spaces, bans on tobacco advertising, promotion and sponsorship, large pictorial health warnings on tobacco packages, and anti-tobacco mass media campaigns," they elaborated.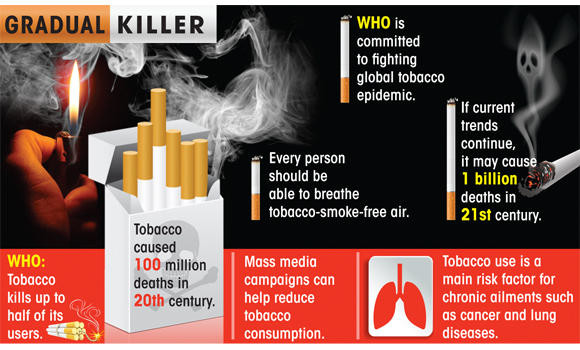 This comes at a time when tobacco companies are investing massively in strategies and technology aimed at initiating young people to their products. The tobacco industry already has at least 1.3 billion people using its products, over 80% of whom are based in low-and-middle-income countries.
Research indicates that the tobacco industry sees a huge market in Africa and will no doubt continue to attempt to attract as many people to its products as possible.
While reading a press statement on behalf of all the organizations, Dr. Jim Arinaitwe, the head of the Centre for Tobacco Control in Africa said that the tobacco industry remains eager to inundate Africa with new products like e-cigarettes, misleadingly brandishing them as quit aids and harm reduction products.
By Cliff Abenaitwe
clifflyk@gmail.com