Civil Society Organisations (CSOs) in Uganda are rooting for funding of the Dapivirine Vaginal Ring (DVR), to make this new HIV protection method available and accessible for all.
Led by the Uganda Network of AIDS Services Organizations (UNASO), CSOs want government and development partners to commit funds for this long-acting and discreet method for women.
DVR is a flexible, silicone ring that a woman inserts in the vagina for monthly protection against HIV.
According to the World Health Organisation, the Ring contains the anti-retroviral drug – Dapivirine, which is released slowly to reduce the risk of HIV infection locally in the vagina. It has no significant effects elsewhere in the body.
"There is a need for continued political and financial support to introduce and roll out the monthly Dapivirine vaginal ring in Sub-Saharan Africa, where the need for new women-centered HIV prevention options remains public health, reproductive justice, and human rights imperative," says UNASO's Shakirah Namwanje, one of the lead advocates for the Ring.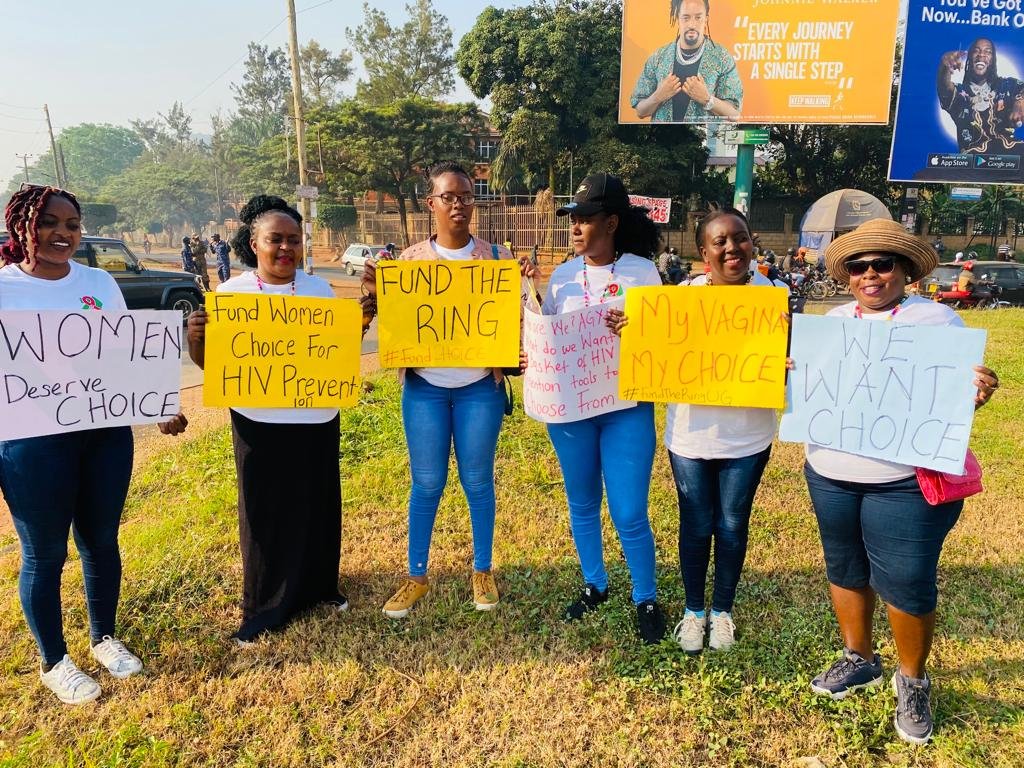 According to CSOs, over the years, there has been significant progress in developing HIV prevention programs and tools that have proven to work well. These include condoms (male and female), medical male circumcision, Elimination of Mother to Child Transmission, Pre-Exposure Prophylaxis (PrEP), Post Exposure Prophylaxis (PEP), and now the novel Dapivirine Vaginal Ring (DVR).
"Whereas the majority of these interventions and tools have targeted mainly males, the DVR now targets adolescent girls and young women, especially those most at risk of HIV infection," Caroline Aruho, a health rights advocate from HEPS Uganda explains.

Mbarara News Comment
Although access to daily oral PrEP is increasing around the world, a daily pill is not a suitable or desirable prevention method for everyone – different studies have indicated. Today, women account for more than half of all people living with HIV globally, and face persistently high HIV infection rates.
Despite interventions like PrEP, women face numerous challenges when it comes to adhering to a daily pill. This makes the Ring a favourable option.


Besides increasing the options to use, it empowers women to be in control of HIV prevention.
Availability and accessibility of a variety of HIV prevention methods will greatly contribute to the reduction of new annual HIV infections which stood at 1.5 million people in 2020 globally, and this is key to achieving the 2030 target of ending the AIDS pandemic by 2030.
Funding the availability of the Ring is a must and timely.
mbararanews@gmail.com